New Addition to TheAnalyst® PRO: After-tax Investment Analysis!
Thursday, January 26, CRE Tech founder & CEO, Todd Kuhlmann, CCIM, will host a LIVE web session to unveil new features within one of
TheAnalyst PRO
's most used tools: Investment Analysis.
NEW! After-Tax Enhancements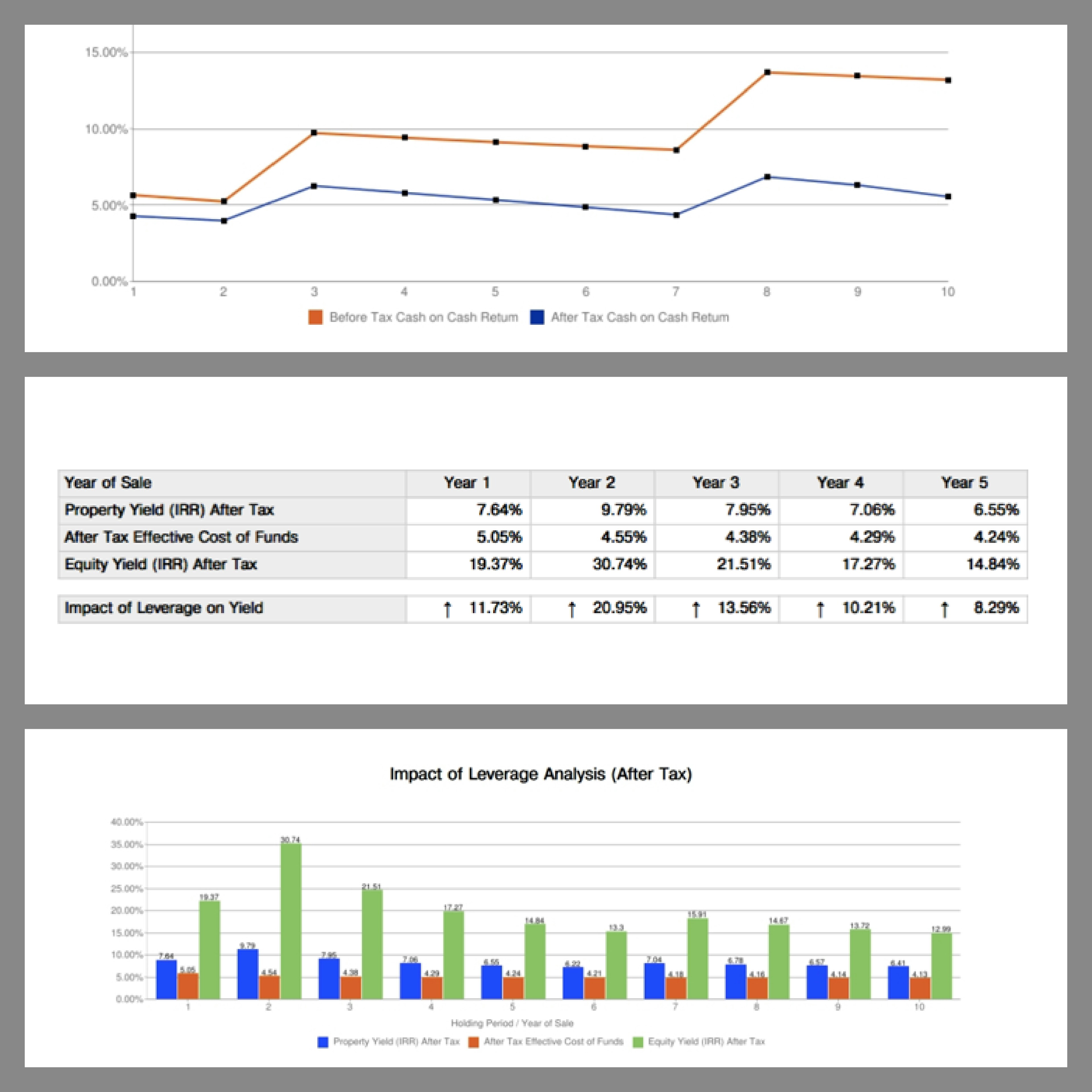 The new enhancements include:
After-tax Investment Analysis
Detailed 10-year Analysis
Interest and Depreciation Tax Benefits
Sales Price Forecast
Optimal Holding Period Before and After-tax
Leverage and Loan Analysis Before and After-tax
Be the first to learn about these powerful new features!
Web session is free, but space is limited. Register today:
Posted on:
1-24-2017 9:17AM PST
[Start Your Free 7-Day Trial Now]Commercial real estate pros, how much time do you spend analyzing and preparing properties? Whatever your answer, it's too much.Manual data entry. Validating formulas. Branding. Formatting.Odds are it's a lot of t......
Read article
In addition to being TheAnalyst PRO's Founder, Todd Kuhlmann is an instructor with the CCIM Institute, commercial real estate's most influential professional organization, with members closing $200 billion annually in commercial real estate deals......
Read article
We are delighted that our Affinity Partner, CCIM Institute, did a feature video of our CEO and founder Todd Kuhlmann, CCIM. Todd discusses his background and passion for CCIM. Get to know more about Todd and how CCIM education and TheAnalyst® PRO ar......
Read article
A new video has been added to TheAnalyst PRO's library of on-demand training. Watch Commercial Lease Analysis now. TheAnalyst PRO not only provides the tools you need to perform detailed financial analysis, it also supplies the background knowledge n......
Read article
Join us Monday, September 11, 2017 2:00 PM - 3:00 PM (CDT), as we present "CRE Lease Analyis Made Easy."Whether you're new to CRE Leasing or a seasoned professional, you won't want to miss this free webinar. Stand out from your competition. ......
Read article
TheAnalyst PRO is the fastest, easiest-to-use CR......
Read article
TheAnalyst® PRO's Location Risk Analysis Tool generates a comprehensive report containing FEMA Flood map, ESRI's FBI Crime index and the Environmental Location Analysis with up to 25 known and reported environmental records within a half-mile ra......
Read article
Power brokers use it!Power brokers profit from it!How about you?If you haven't checked out TheAnalyst® PRO's Property Tour tool, you're probably spending too much time on tours and letting clients slip away without making a decision.Our Property......
Read article
This infographic explores the questions you should be asking when evaluating your CRE Tech's return on investment. TheAnalyst® PRO application delivers over 22 calculators, investment & location analysis tools, training, lead-generators and more......
Read article
Join us for a live, 30-minute web session hosted by CRE Tech Founder & CEO Todd Kuhlmann, CCIM, and VP of Sales John Dawson. Learn how to use CRE Tech® Exclusive Lead Generation to capture leads from your website and route them to your Clie......
Read article