Commercial Property Tour & Rating
After a long day of showing properties for your tenant or investor clients, let TheAnalyst PRO complete the paperwork for you! Exclusive only to TheAnalyst PRO, the Commercial Property Tour and Rating tool will:
Conduct a property tour
Document notes and pictures while on site
Rate each property according to your client's specific needs
Compare Lease and Financial Analysis side-by-side for each property
Produce a professional PDF report immediately upon completion of the tour
Our copyrighted algorithm will calculate the 'Best Rated' property to assist you and your clients in making faster and more accurate decisions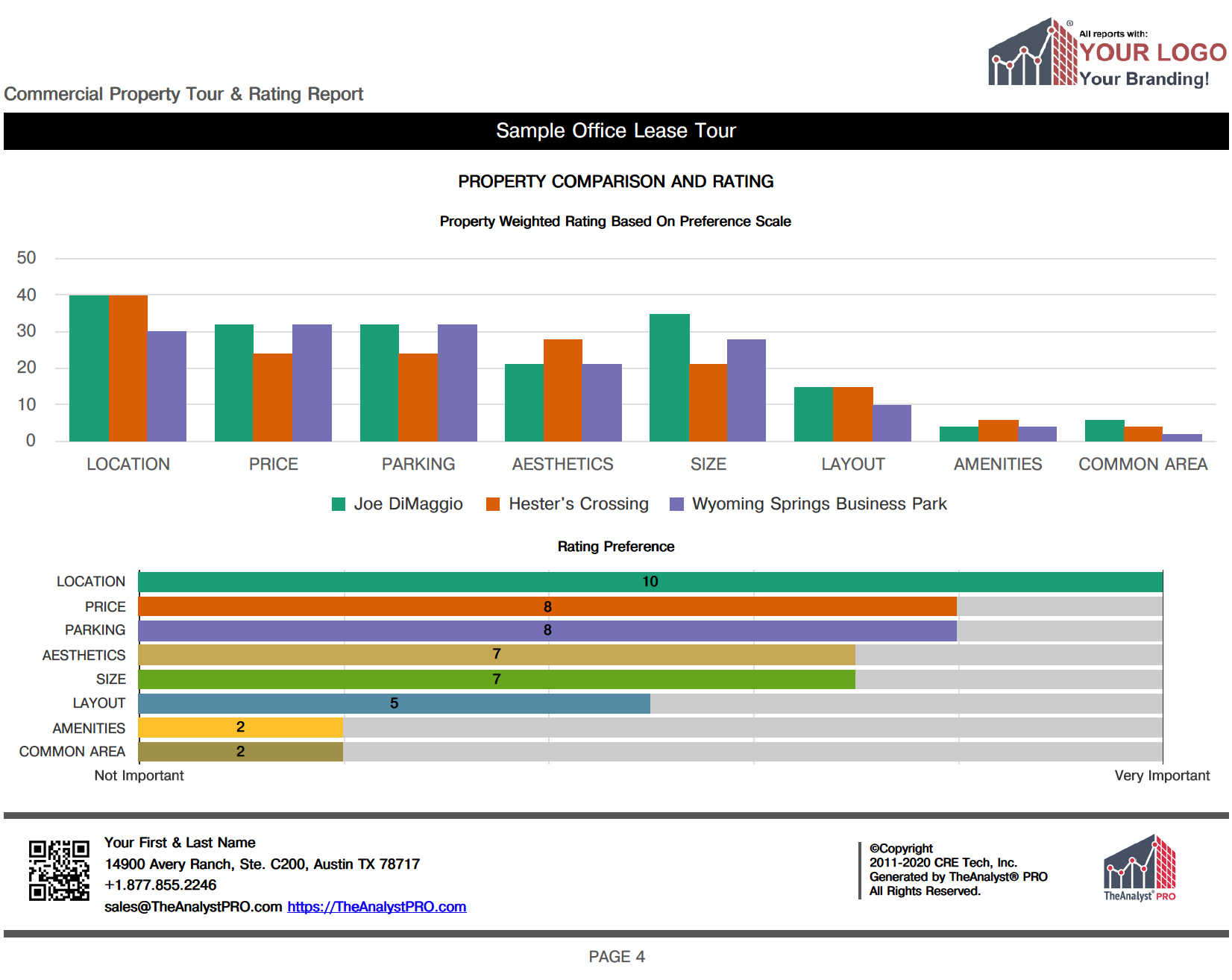 Lease Tour Report (sample)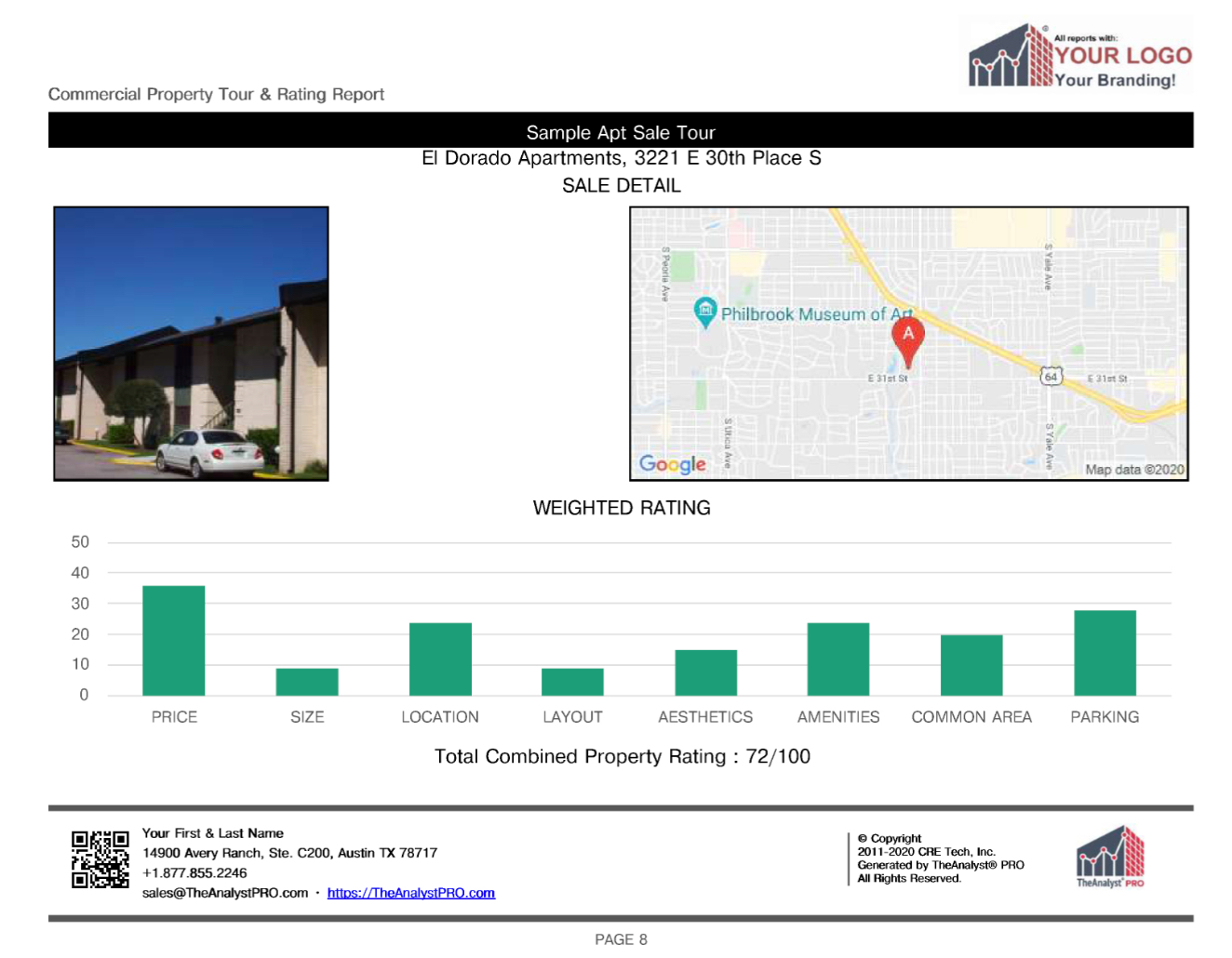 Sale Tour Report (sample)
Demographic Analysis*
We have partnered with ESRI, the world's most powerful mapping and demographic analysis company, to provide you a full demographic analysis within just a few minutes.
The report is compiled into a single PDF report branded with your name and company, including the following data:
Demographic Summary
Demographic and Income Profile
Graphic Profile
Housing Profile
Tapestry Segmentation Map and Profile
Retail Marketplace Profile
Traffic Count Map
* The Demographic Analysis Report information is provided by a third party vendor - ESRI. ESRI is the leader in demographic and psychographic analysis information. ESRI charges for each report section (i.e. Demographic and Income Profile, Housing Profile, Tapestry Segmentation, Traffic Count, etc.) TheAnalyst PRO subsidizes the cost with ESRI for our subscribers but passes the per report usage to the user. This allows us to maintain the current pricing for TheAnalyst PRO and only the users for the Demographic Analysis are charged for the reports and report sections they need.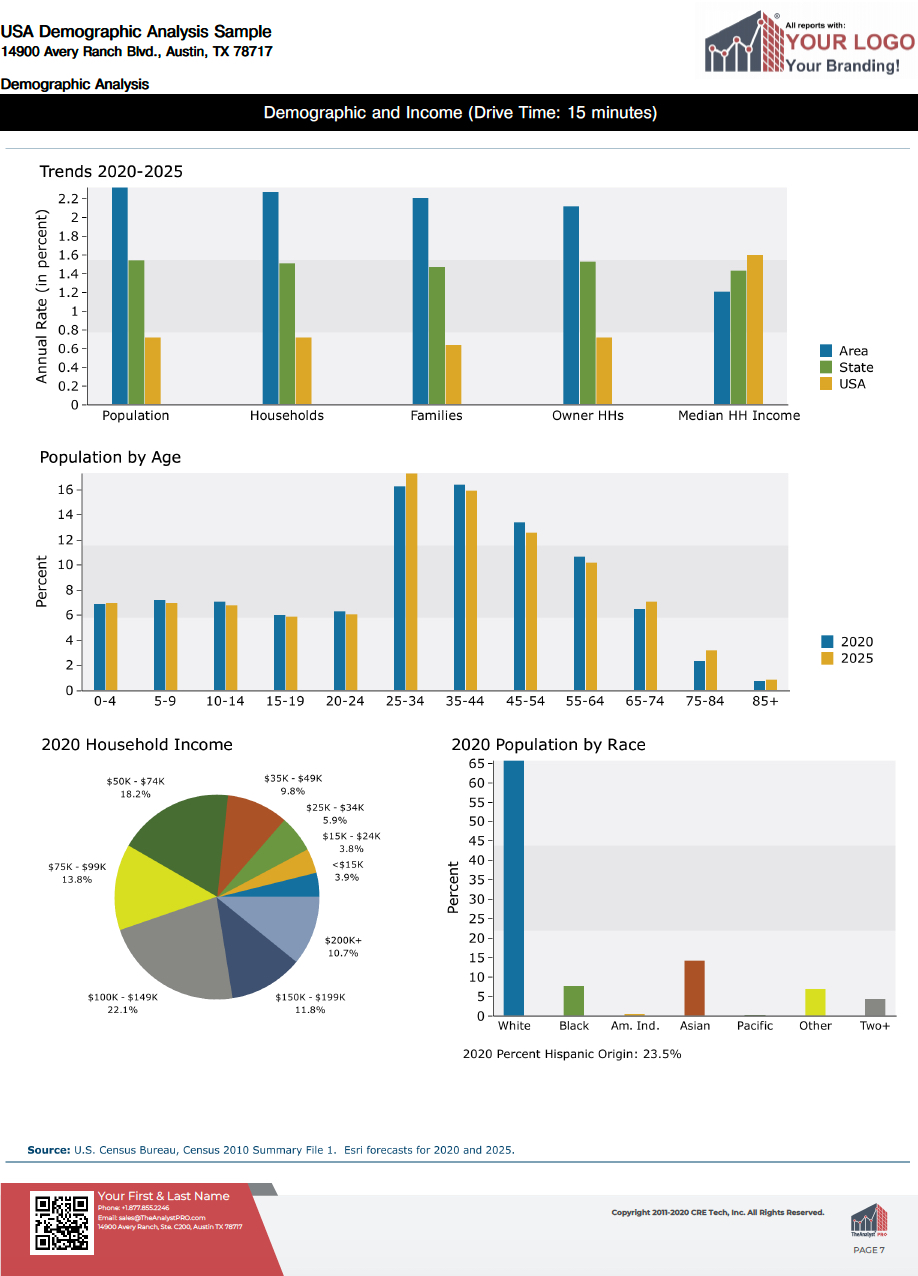 USA Demographic Report (sample)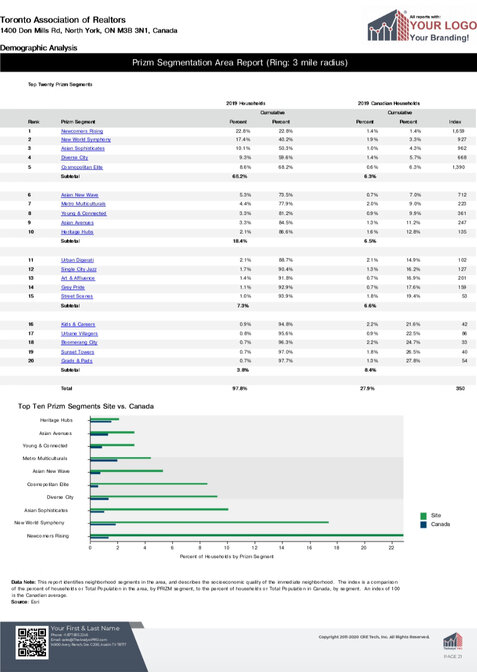 CANADA Demographic Report (sample)