Behold the Power of the Widget!
Widgets. These small, simple tools can produce big rewards for your business. We're seeing major corporations build half their business and contacts with widgets alone. Read on to learn about widgets and how you can use them to generate leads.
What's a widget anyway?
A widget is an application, or a component of an interface, that enables a user to perform a function or access a service. Simply put, it's a quick tool you can integrate into your website or company app that potential and existing

clients will return to time and again.

Widgets add value to your app or website and capture client info for easy lead follow-up.
CRE Tech's products offer widgets designed to generate leads and make you more money. Are you using them?


If you are have a CRE Tech website, app or a subscription to TheAnalyst® PRO, you have access to powerful widget tools.
Our widget tools drive leads and up SEO. And they're included free with CRE Tech products!
See a widget in action
Enter inputs below and click "Generate PDF" to receive a Lease Analysis report.
Get started using widgets!
TheAnalyst PRO subscribers:
You can download the HTML code for the Lease Analysis widget (plus, two other available widgets) from within TheAnalyst PRO's Widget Tools section. Pass this code to your website administrator. Once inserted into your website's code, you will have a working Lease Analysis tool that your clients will return to time and again. Plus, you'll receive an email each time the form is submitted, allowing you to follow-up with these prospective leads.
CRE Tech website clients:
If you have a CRE Tech website, these widget tools can be found within your website's Control Panel. Choose the one(s) you wish to display on your website and watch the leads roll in.
Branded app clients:
If you have a branded app developed by CRE Tech, the Lease Analysis widget tool has been added to your app menu. Your clients now have another useful tool they can access at any time from their mobile device, adding value to your app offering.
Interested in learning more about widgets?
Labels:
CCIM
,
CRE Tech
,
website
,
CRE
,
widget
,
investment analysis
,
SEO
,
Todd Kuhlmann
,
lease analysis
,
TheAnalyst PRO
,
generate leads
,
apps
Posted on:
6-01-2016 8:04AM PDT
CASH FLOW IS KING!In our latest training session, we discuss the benefits of CAP Rate vs. Cash-on-Cash Returns using TheAnalyst PRO Target CAP Rate Calculator. Todd Kuhlmann (CCIM) and Jeremy Cyrier (CCIM) will teach you how to easily calculate the ......
Read article
[Start Your Free 7-Day Trial Now]Commercial real estate pros, how much time do you spend analyzing and preparing properties? Whatever your answer, it's too much.Manual data entry. Validating formulas. Branding. Formatting.Odds are it's a lot of t......
Read article
In addition to being TheAnalyst PRO's Founder, Todd Kuhlmann is an instructor with the CCIM Institute, commercial real estate's most influential professional organization, with members closing $200 billion annually in commercial real estate deals......
Read article
We are delighted that our Affinity Partner, CCIM Institute, did a feature video of our CEO and founder Todd Kuhlmann, CCIM. Todd discusses his background and passion for CCIM. Get to know more about Todd and how CCIM education and TheAnalyst® PRO ar......
Read article
Join us Monday, September 11, 2017 2:00 PM - 3:00 PM (CDT), as we present "CRE Lease Analyis Made Easy."Whether you're new to CRE Leasing or a seasoned professional, you won't want to miss this free webinar. Stand out from your competition. ......
Read article
Commercial real estate lender—he's been one.Commercial real estate investor—he is one.Commercial real estate instructor—he is one.CRE Tech® Founder & CEO, Todd Kuhlmann, the visionary behind TheAnalyst® PRO application, has worked in th......
Read article
CRE Tech's TheAnalyst®PRO application has recently been named an Affinity Partner for the esteemed CCIM Institute.What does this mean for you?Well, if you're a CCIM, you now receive instant access to many of TheAnalyst PRO's calculators and to......
Read article
CRE Tech's Founder & CEO, Todd Kuhlmann, caught up with Allen Buchanan, Principal at Lee & Associates headquarters in Orange, California, earlier this month.In this video testimonial, Allen shares how TheAnalyst® PRO helped them sign a $9M i......
Read article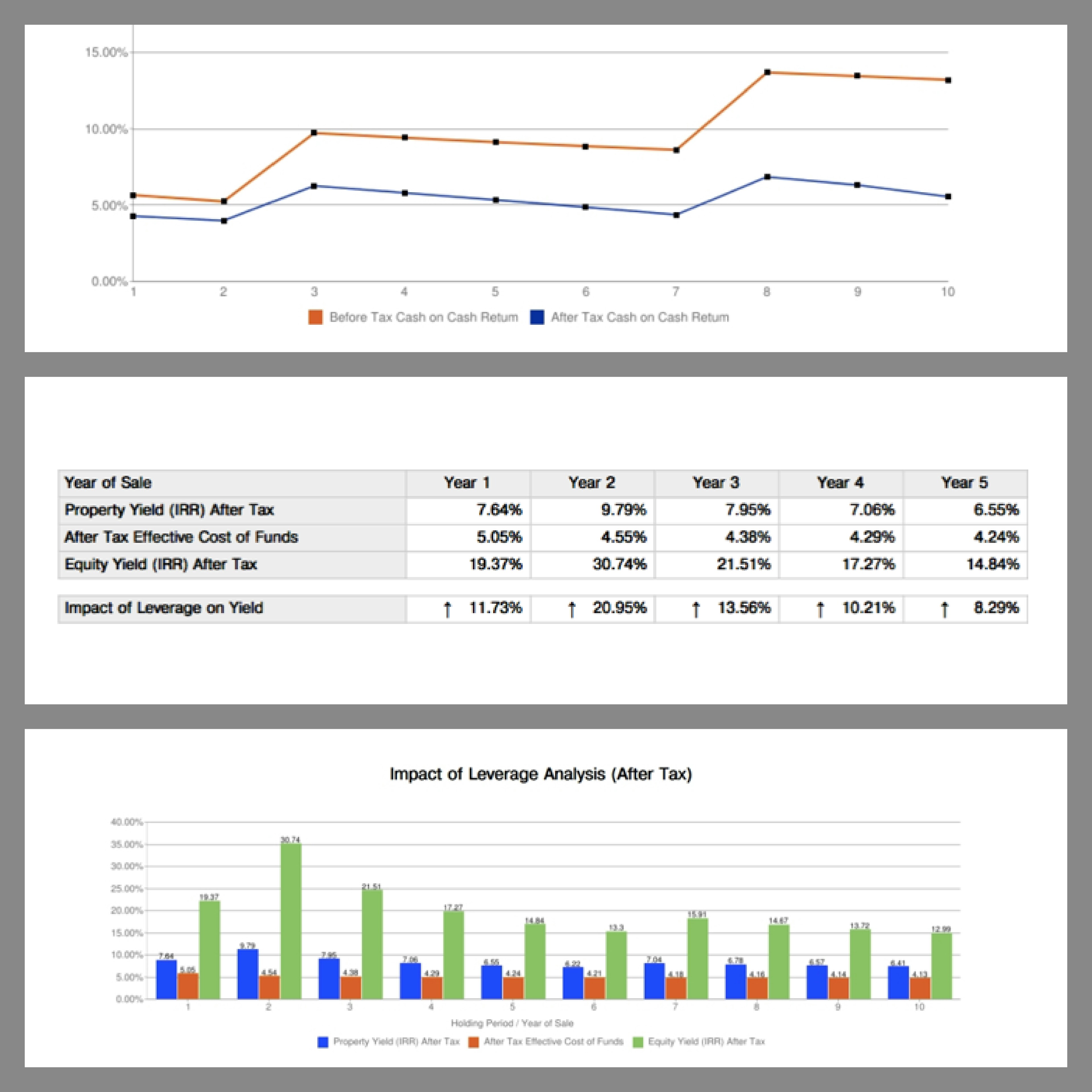 Thursday, January 26, CRE Tech founder & CEO, Todd Kuhlmann, CCIM, will host a LIVE web session to unveil new features within one of TheAnalyst PRO's most used tools: Investment Analysis.NEW! After-Tax Investment Analysis with TheAnalyst PROThurs......
Read article
CRE Tech's TheAnalyst® PROapplication has just been named an Affinity Partner for the esteemed CCIM Institute.This partnership will provide all Certified Commercial Investment Members (CCIMs) with the latest in desktop and mobile technology to an......
Read article