CRE Tech Partners with Arizona Chapter of Esteemed CCIM Institute
CRE Tech®, Inc., developer of the popular commercial real estate software TheAnalyst® PRO, announces a partnership with the Certified Commercial Investment Member (CCIM) Institute's Central Arizona Chapter.
The collaboration involves CRE Tech offering its flagship software, TheAnalyst PRO, to Central Arizona CCIMs at a discounted subscription price. TheAnalyst PRO is a comprehensive toolkit for real estate agents, brokers, investors, lenders and title agents. The robust software features financial calculators, investment analysis reports, mapping tools, location risk analysis, training videos and more—easily accessible via mobile devices and office desktops.
Regarding this new partnership, CRE Tech president and founder, Todd Kuhlmann, explains, "We value our relationship with the CCIM Institute. CCIMs are the most esteemed agents in commercial real estate. Helping them prepare detailed, accurate investment evaluations is our passion. Through these partnerships, we are working to evolve the technology used in the commercial real estate industry."
Bobbie Lorraine Mastracci
, 2016 president of Arizona chapter of CCIM, emphasizes, "Technology such as TheAnalyst® PRO is revolutionizing the real estate marketplace. At CCIM, we feel it is our duty to alert our members to emerging technology that can make their jobs easier. TheAnalyst PRO does just that—allows users to analyze any investment or property in minutes, from anywhere."
This partnership follows CRE Tech's recent announcements of similar arrangements with Fidelity National Financial, Sperry Van Ness International Corp., the Northern California Commercial Association of REALTORS® and the Ottawa Real Estate Board.
About CRE Tech®, Inc.

CRE Tech, Inc. specializes

in developing and licensing mobile technology and marketing products. Creators of the award-winning and top-grossing TheAnalyst® PRO software (
www.theanalystpro.com
), CRE Tech works with regional, national and global real estate firms and associations to provide mobile solutions. CRE Tech excels in bringing together client vision with a technology solution that jettisons their marketing strategy to the next level. Learn more about CRE Tech, Inc. at
www.cretm.com
.
About Central Arizona CCIM Chapter
The Central Arizona CCIM Chapter promotes the highest ethical standards in commercial real estate, provides quality educational programs to members and related professionals, serves as a forum where intelligence and success can be shared and celebrated, and finally, enhances the awareness and recognition of the CCIM designation to the business community. More information about the Central Arizona CCIM Chapter can be found at
www.ccimconnect.com/centralarizona
.
Posted on:
3-21-2016 1:22PM PDT
CASH FLOW IS KING!In our latest training session, we discuss the benefits of CAP Rate vs. Cash-on-Cash Returns using TheAnalyst PRO Target CAP Rate Calculator. Todd Kuhlmann (CCIM) and Jeremy Cyrier (CCIM) will teach you how to easily calculate the ......
Read article
[Start Your Free 7-Day Trial Now]Commercial real estate pros, how much time do you spend analyzing and preparing properties? Whatever your answer, it's too much.Manual data entry. Validating formulas. Branding. Formatting.Odds are it's a lot of t......
Read article
In addition to being TheAnalyst PRO's Founder, Todd Kuhlmann is an instructor with the CCIM Institute, commercial real estate's most influential professional organization, with members closing $200 billion annually in commercial real estate deals......
Read article
We are delighted that our Affinity Partner, CCIM Institute, did a feature video of our CEO and founder Todd Kuhlmann, CCIM. Todd discusses his background and passion for CCIM. Get to know more about Todd and how CCIM education and TheAnalyst® PRO ar......
Read article
Join us Monday, September 11, 2017 2:00 PM - 3:00 PM (CDT), as we present "CRE Lease Analyis Made Easy."Whether you're new to CRE Leasing or a seasoned professional, you won't want to miss this free webinar. Stand out from your competition. ......
Read article
Commercial real estate lender—he's been one.Commercial real estate investor—he is one.Commercial real estate instructor—he is one.CRE Tech® Founder & CEO, Todd Kuhlmann, the visionary behind TheAnalyst® PRO application, has worked in th......
Read article
CRE Tech's TheAnalyst®PRO application has recently been named an Affinity Partner for the esteemed CCIM Institute.What does this mean for you?Well, if you're a CCIM, you now receive instant access to many of TheAnalyst PRO's calculators and to......
Read article
CRE Tech's Founder & CEO, Todd Kuhlmann, caught up with Allen Buchanan, Principal at Lee & Associates headquarters in Orange, California, earlier this month.In this video testimonial, Allen shares how TheAnalyst® PRO helped them sign a $9M i......
Read article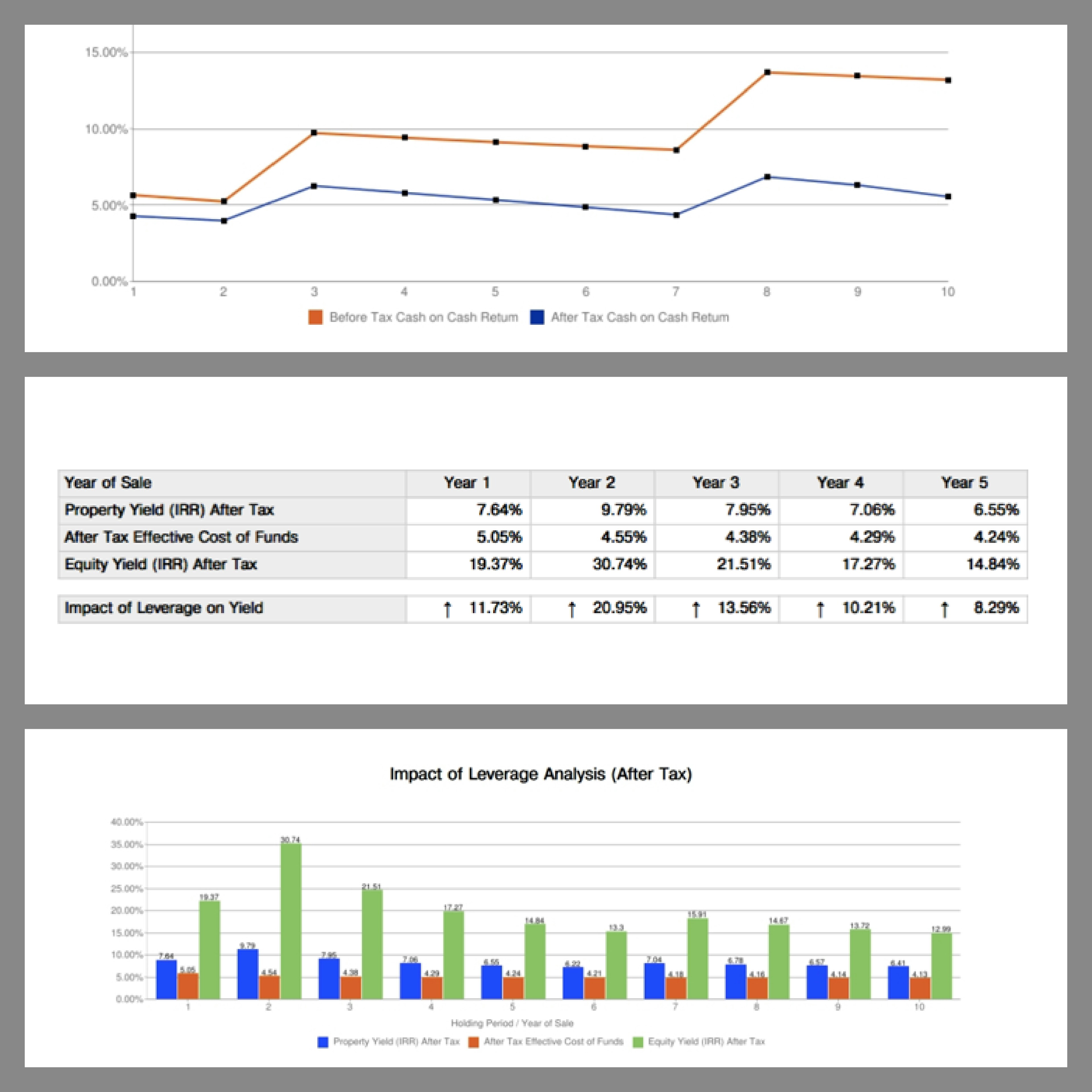 Thursday, January 26, CRE Tech founder & CEO, Todd Kuhlmann, CCIM, will host a LIVE web session to unveil new features within one of TheAnalyst PRO's most used tools: Investment Analysis.NEW! After-Tax Investment Analysis with TheAnalyst PROThurs......
Read article
CRE Tech's TheAnalyst® PROapplication has just been named an Affinity Partner for the esteemed CCIM Institute.This partnership will provide all Certified Commercial Investment Members (CCIMs) with the latest in desktop and mobile technology to an......
Read article